Why Do You Need Custom Crating for International Shipping?
All American Crating's custom crating service is one of the best and most economical ways to protect your items during international shipping. Custom crating also offers an easy, cost-effective way to send goods internationally without risking damages or theft.
What Custom Crating Options are Available?
Custom Crating will help protect your products during international shipping by creating a custom crate that is capable of protecting your product. Cushions can help protect your items from cracking or breaking during shipping. The use of heat shrink wrapping can help protect important parts of your shipment, while also helping to protect the item from the elements when being transported. Custom crating will also assist you in getting other solutions for your unique shipping needs, as we are able to offer many other services as well:
Custom Crates: All American Crating offers you the opportunity to use custom crates for any product, large or small, in any shape and size imaginable. Whether you need a crate for a motorcycle or a small boat, we can accommodate your needs.
Custom Cushioning: A number of our customers request custom crating because of the fragile nature of the products they are shipping. We offer a secure way to protect these items during shipment from one location to another.
Vapor Barrier/Heat Shrink Wrapping: All American Crating has the ability to offer vapor barrier/heat shrink-wrapping as an extra service for your international shipment. Heat shrink wrapping is a secure way to ensure your products do not get damaged during shipment while helping to protect them from the environment.
Rigging and Skidding: All American Crating can help you with the proper rigging and skidding for your international shipping. We have a team of experienced riggers on staff, to handle this part of the process flawlessly.
Tie-Downs: All American Crating can help you tie-downs your shipments to make sure they do not get damaged during international shipping and that they arrive in top condition. Tie-downs are also highly recommended for anything that is fragile, yet safe for shipment to their final destination.
Who Needs Custom Crates Anyway?
We offer custom crating solutions primarily for these industries:
Industrial
Medical
Fragile/Electronics
However, we also provide residential and commercial custom packaging solutions for your shipping needs, whether by land, sea, or air.
ISPM Certified Custom Crating
We are keeping in line with international legislation, by ensuring that our custom crating is ISPM-15 certified. This standard enables the protection and preservation of other ecosystems by using wood treated with heat. You should note that heat-treated pallets, are necessary to meet the requirements of ISPM 15, and are an important factor to consider when choosing wood crating for transportation.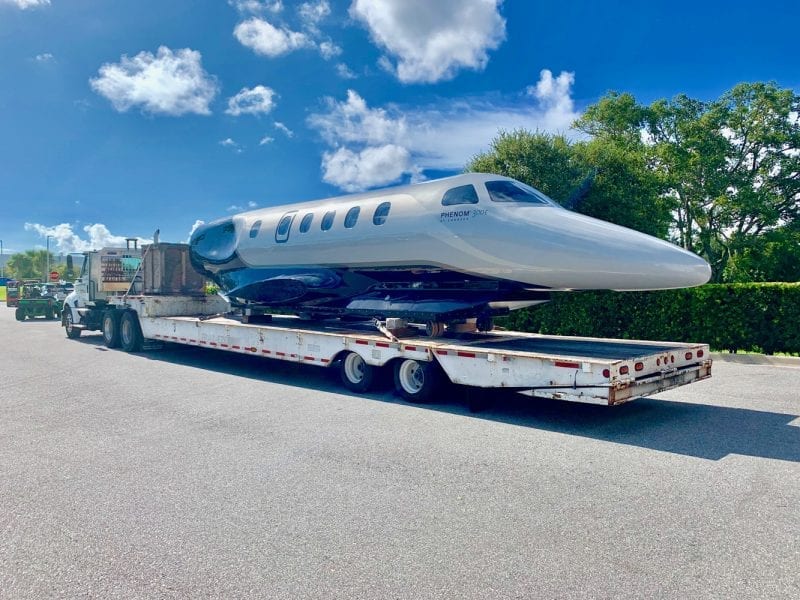 All American Crating's international shipping services are customized to meet your specific needs. The crating at All-American Crating is carried out with the utmost care and precision to ensure that your shipment arrives safely to your destination.
Contact us for your custom crating needs! Either by phone at (888) 272-8348 or online now.