All-American Custom Crating Facilities
The All American Crating company is conveniently and centrally located 5 miles from Orlando International Airport.
Our Custom Crating Company offers:
32,700 sq. feet of modern warehouse space
Monitored alarm system including complete video surveillance and motion detectors throughout the warehouse and administrative offices
Shipping and receiving docks are ground-level and dock-height for ease of accessibility
100,000 lb (50 ton) capability readily available to accommodate heavy equipment and materials.
5,000 lb., 6,000 lb., 9,000 lb., 15,000 lb. and 30,000 lb. Forklifts
Three Mobile Crating and Packing Units
2-Tractors with Ramped Flatbed Trailer
53′ Dry Van
Storage Space Available (Call for details)
Contact us today or by phone at (888) 272-8348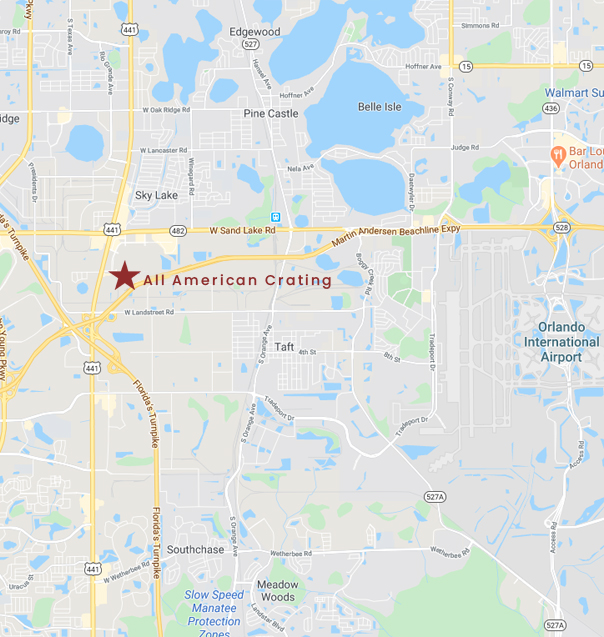 Who We've Worked With!
Some of the Clients We've Worked with Previously as a L Custom Crating Manufacturer in Central Florida
Contact Us for Your Custom Crating Needs!
For all of your custom packaging needs.
Call us by phone at (888) 272-8348 or online now.